BACK-ORDERED DUE TO APPEARANCE ON ELLEN!! PLEASE BE PATIENT WITH US!!
take a nap
That's right! It's a onesie that fits like a cocoon! The Cocoonsie is the world's most functional, around the house, wearable blanket on the market today! After breakfast, pull the Cocoonsie up around your shoulders for a comfy cocoon fit and enjoy a nice nap on the couch...zzz!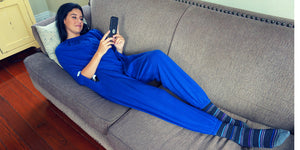 Text with ease
The Cocoonsie has hand slits allowing to easily access your phone while in full cocoon mode. Never miss a text and never sacrifice your warmth while remaining comfortable in your Cocoonsie!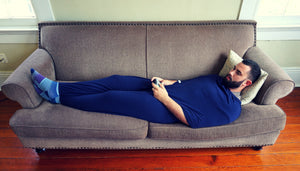 play video games
Now you can keep warm while playing your favorite video games all day or night in your Cocoonsie!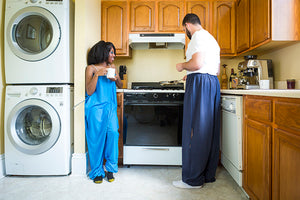 Cook a meal
Wear Cocoonsie like a comfortable pair of sweatpants, with plenty of room to walk and partake in your daily routine. Unlike sleeved blankets, you never have to take Cocoonsie off to do basic tasks like cooking a great meal!
enjoy a cup of coffee
Want to enjoy a cup of coffee? No problem! Just slip the Cocoonsie below your shoulders and wear the Cocoonsie as a pajama jumpsuit/romper!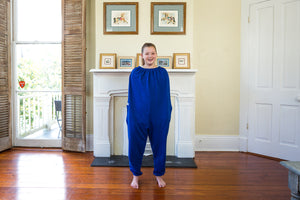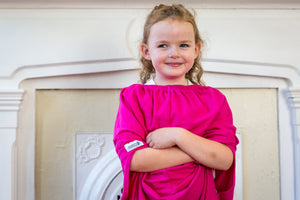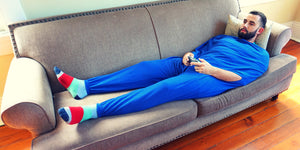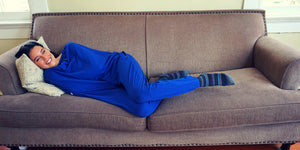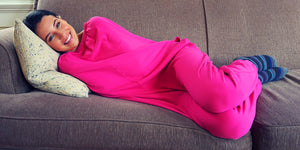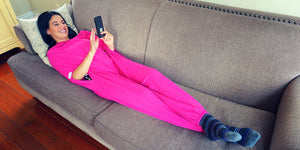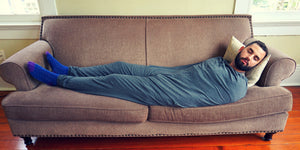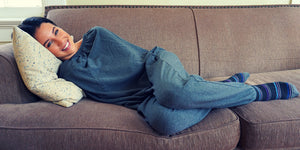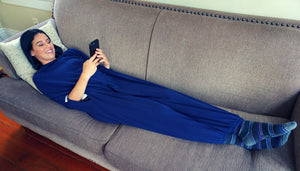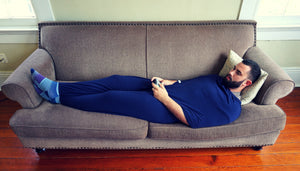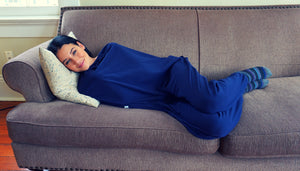 ORDER YOUR COCOONSIE TODAY! Measurements and height recommendations below!
Choose from 4 different colors and 4 different sizes! Product Specifications: Color: Royal, Fuchsia, Navy, Charcoal Gray ...
Learn more
Cocoonsie is proudly designed and manufactured in the United States. You always know that you will be getting a quality made product whenever you buy from Cocoonsie.